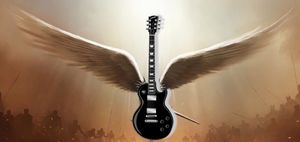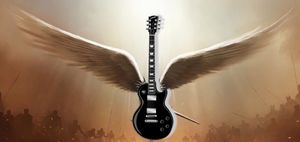 Multi-award winning recording artists Quickdraw music is featured on over 100 tv shows, movies and commercials!
"They are possibly the most heard band that you may never have heard of!" 😁
Congratulations to Quickdraw band member Glenn Sherman who wrote and performed some of the music for the 2021 Super Bowl LV
CMT, MTV, MTV2, VH1, FOX , ABC, USA, We, WB shows feature QUICKDRAW songs: THE TONIGHT SHOW STARRING JIMMY FALLON,  DANCING WITH THE STARS, AMERICA's GOT TALENT are using QUICKDRAW music written by Kevin Hawkins & Steve Ronsen. MTV and MTV2 shows "EXPOSED", "NEXT", "CRIBS", "DOUBLE SHOT AT LOVE" are a few others.
CMT is the biggest user of QUICKDRAW music, using it on 22 shows to date including CMT INSIDER, TOP 20 COUNTDOWN,their CMA AWARDS coverage shows, also CAN YOU DUET, MY BIG REDNECK WEDDING, DALLAS COWBOY CHEERLEADERS: MAKING THE TEAM, THE ULTIMATE COYOTE UGLY SEARCH, GATOR 911, SWEET HOME ALABAMA, SOUTHERN NIGHTS, to name a few.  
 
QUICKDRAW's Glenn Sherman currently  writes for tv as well including CBS SPORTS & CBS NEWS, NBC UNIVERSAL, (including the NBC's NASHVILLE  STAR theme song) and MTV.

The boys have toured and shared dates with: Charlie Daniels Band, The Marshall Tucker Band, Gretchen Wilson, Blake Shelton, Delbert McClinton, Trace Atkins, Kentucky Headhunters, Asleep at the Wheel, Chris Cagle, Gary Allen, Dierks Bentley, Kathy Mattea, Steve Wariner, Brian White, Jessica Andrews, Buddy Jewell, Suzy Boggus, The Kinleys, Stephanie Bentley, Victoria Shaw, Andy Griggs to name a few, as well as performing Songwriter showcases with Beth Neilsen Chapman, Hugh Prestwood, Steve Sesskin and Richard Bach.
The boys performed on tv & radio with EDDIE MONEY as his band on the WPIX morning show as well as radio shows on WBAB and WCBS FM, performing with  EDDIE on his hits including "TWO TICKETS TO PARADISE, BABY HOLD ON TO ME, I WANNA GO BACK and I WANNA BE A ROCK AND ROLL STAR. Also QUICKDRAW's STEVE RONSEN was Eddie Money's musical director for his play about his life "TWO TICKETS TO PARADISE" THE PRILOSEC OTC/ NASCAR COMMERCIAL WITH NASCAR DRIVER JEFF BURTON  FEATURED QUICKDRAW's SONG "AMERICA AND ME"!
 CHECK OUT THE BIO PAGE FOR A COMPLETE LISTING OF TV SHOWS, COMMERCIALS AND MOVIES QUICKDRAW MUSIC APPEARS IN!